Staff members of The Bridge Line come from all walks of life to live and work with, and learn from people with disAbilities. They believe strongly in the ideal of service and in the mission of The Bridge Line. They want to integrate the values of their personal lives with the ideals of their working lives.

Daniela Pretzer, MD PhD – Executive Director
I obtained my medical degree in Germany and then pursued a clinical career, teaching, and research. A dedication to helping people, along with my interest in organizational development, brought me to the Bridge Line in the beginning of 2007. My commitment is to support everyone in The BridgeLine in any way I can to enable them to live their lives to the fullest.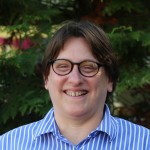 Leigh Wion, CTRS, Associate Executive Director
I have many years of clinical experience in adult spinal cord injury and brain injury rehabilitation. In 2000, I was recruited to start a pilot program for persons who experience disAbilities following brain injuries utilizing the clubhouse model of service delivery. I have served on the Board of Directors for the International Brain Injury Clubhouse Alliance and The Virginia Brain Injury Council. Prior to the merger with Building Bridges Charlottesville in 2015 to form The BridgeLine I was the Executive Director of Virginia Neurocare Foundation for 2 years.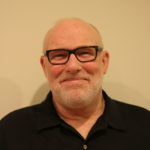 Kenneth Howe, Finance Director
I joined The BridgeLine in December of 2015 after moving to the Charlottesville area from Washington, DC. I enjoy interacting with the staff, clubhouse members and residents and I'm committed to using the skills and insights gained over my career as a corporate and not-for-profit financial manager to strengthen and improve the financial management, administration and internal controls at The BridgeLine. When I'm not working I enjoy fly fishing, photography and spending time with my wife, Susan, and our dogs, Remi and Peace.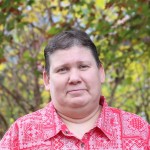 Wendy Hassler, M.A., Resident Counselor
I have an AA&S Degree in Education, a B.A in Social Work and a M.A. in Health & Wellness. I have worked with children, the elderly, and those with intellectual disAbilities most of my life. I enjoy helping make their lives fun and productive through unique crafts and various activities within the community. My passions are cooking, creativity, writing, drawing, and learning. I am glad to be part of The Bridge Line were we recognize everyone's unique abilities, talents and interests.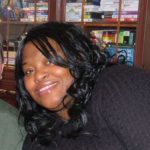 Ashly Louderback, Residential Caregiver
I joined The Bridge Line in September of 2016. Prior to I was a stay at home mom. Before Ashton was born I was a CNA for multiple nursing agencies and nursing homes. I love it here at the Bridgeline, were I get to meet and know some wonderful people from many different aspects of life.
Benjamin Michaels, Unit Coordinator for the Bridgeline Place
I graduated from Virginia Tech with a Bachelor of Science in Psychology in 2016. During my time there, I focused on studying and shaping behavior. I joined the BridgeLine later in 2016. I aim to use my skills and knowledge to assist the members in achieving their goals, and fostering their well-being. I am happy to be here, and to serve those who need it in a meaningful way.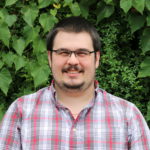 David Harlow,M.A., Unit Coordinator for the Bridgeline Place
I graduated from James Madison University with a Bachelor of Science in Health Sciences in 2015, and most recently a Masters of Arts in Human Services Counseling from Liberty University in 2018. I focused on health studies during my undergraduate studies and also studied healthcare policy and policy implementation through my extracurricular activities. My graduate studies were centered on counseling techniques and overall new research in counseling for individuals with brain injury. I joined the BridgeLine in 2017 and plan to use my educational and work related experiences to help members reach their individual goals in order to foster individual development. I am eager to leave my impression here and strive to leave my mark on the members.
Randy Carvalho, AAS, CBIS, Case Manager
I began my behavioral health career in 2006 as a residential counselor. I was a mental health/substance abuse case manager in Lowell, MA and then in Oakland, CA. I also managed vocationally based adult day programs, and worked within the criminal justice, public housing, and social services settings. I'm excited to head up Bridge Line's case management program.
Beth Elliott, Case Manager & Residential Caregiver         
I have an M.A. in Counseling Psychology and many years of clinical experience serving adults with physical and mental disAbilities. I have worked as a case manager, mental health residential counselor, vocational counselor and mental health therapist. I joined the BridgeLine in 2011 as a residential counselor and later became a Senior Residential Counselor. In 2016, I left the BridgeLine to gain experience as a case manager. In 2018, I returned to the BridgeLine and now work as a part-time case manager and part-time residential counselor. I am thrilled to be back at the BridgeLine – the individuals served and organization are wonderful.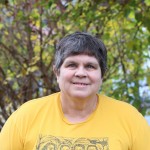 Joan Bullard, Staff Aid
I have been with the Bridge Line since it's' beginnings in the early 90s when it was called Rainbow Bridges. I work in the houses basic household chores and in the office to support the staff. My personal interests are digital photography and various types of bluegrass music. I enjoy being with the Bridge Liners.
Save
Save
Save
Save
Save
Save
Save
Save