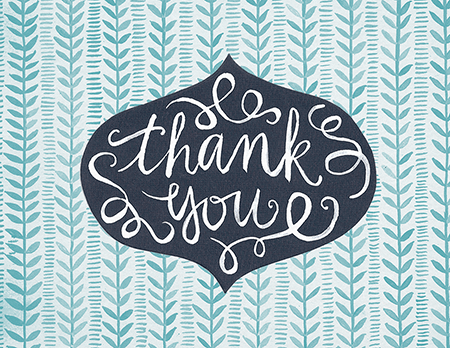 THANK YOU to everyone who came out and supported us at BridgeLine Blues! Please join us in sending a big THANK YOU to all of the wonderful people and businesses who made this night possible.
To our event committee: Daniela Pretzer, Amber Rexrode, Robin Martin-Lawson, Barb Nidiffer, Theressa Leak, Shannon Myers and Jake Rexrode.
To the Central Virginia Blues Society and Andy Burdetsky for providing four great bands who kindly donated their talent and time: Someday, The Stillhouse All Stars, Kiz Carter & Juke Jackson and The Jon Spear Band.
To all of the volunteers who helped at the event: Rachael B., Megan, Genevieve, Sara, Janice C., Lori, James, Leigh, Kate, Ben, Marie, Rachael N., Zach, Janice O., Elias and Skye.
To our bake sale team: Ashly, Robert and Joan.
To our sponsors: Keswick Vineyards, Travinia Italian Kitchen & Wine Bar, Charlottesville VA, The Martin Family, W. E. Brown, Mosquito Squad, MichieHamlett Attorneys at Law, Premier Moving, Audacia, Logic Found, Andy & Pam Holden, The Evans Family, Cadence Companions, The Spicer Team, Keller Williams Realty and The BridgeLine Board of Directors.
And to all of our in-kind donors: Bold Rock Hard Cider, Trader Joe's-Charlottesville,VA, Rivanna River Company, Kendra Scott, Hyatt Place Charlottesville, Downtown Grille, Sam's Club, Rethreads Charlottesville, FIREFLY Charlottesville, The Dance Spot, Prince Michel Vineyard & Winery, Estate Planning of Charlottesville, PLLC, Virginia Discovery Museum, Travinia Italian Kitchen & Wine Bar, Charlottesville VA, The Paramount Theater of Charlottesville, Silver Lining Day Spa, Wooden Sun Fireplace and Patio Shop, Charlottesville, MH Swanson & Associates, Wegmans Charlottesville, Honie Ann Peacock HAP'nings Now LLC, Andy Burdetsky, Festive Fare Rentals, Monfalcone & Garris, PC, Accounting Solutions, Jaimannphoto, Lifeview Marketing & Pictures, LLC, Jubilee Family Chiropractic, Our wine sponsors: Frankie, Debbie and Leigh, our dancers: Carolyn & Brandon and more.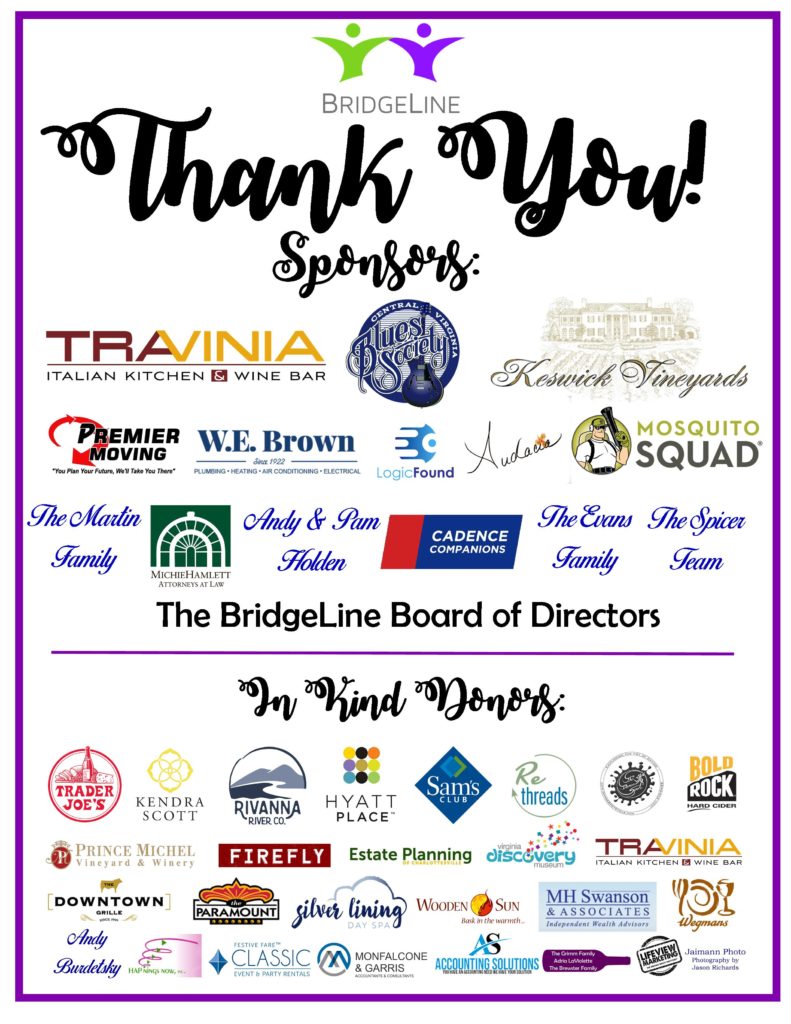 THANK YOU! THANK YOU! THANK YOU!